New Volkswagen Jetta For Sale Near Jacksonville, FL
*All prices include manufacturer incentives, if applicable, and are plus tax, state fees, and $698.50 dealer fee. The price may also include a discount for financing with Volkswagen Credit, if applicable, which is subject to credit approval. Discounts may not be compatible with special financing through Volkswagen credit. While every reasonable effort is made to ensure the accuracy of this information, we are not responsible for any errors or omissions contained on this listing. Vehicles listed are subject to availability and prior sale.
The Volkswagen Jetta for sale is a car that will always be there when you need it. It stands strong against the test of time and is filled with modern features that make every drive a good time. You'll love how this sedan rises to the occasion when adverse terrain conditions and ugly weather climates visit your doorstep. Striking lines on the front fascia and leading lines on the sides of the vehicle make for a striking and aerodynamic frame that draws eyes when it flies by. Open the doors and take a peek inside, and you'll discover a well-formed interior that leaves plenty of headroom and legroom for all.
Come see our numerous Volkswagen Jetta for sale on deck now, and see all that you can get with one of our VW Jetta lease deals. It's a whole new world where you can thrive as you drive when you get into a new Volkswagen Jetta for sale.
Get the New Volkswagen Jetta for Sale in Jacksonville, FL
Customize your cabin exactly as you like when you decide to drive the new Volkswagen Jetta. Available ambient interior lighting comes in 10 mood-setting colors, and the available panoramic sunroof allows you to bring in the rays from all angles on a balmy afternoon. Want a little extra stylish pep in your step? Take advantage of the 2022 Volkswagen Jetta R-Line Design. It has distinct R-line badging and bold black grille accents, a soft and responsive leather-bound steering wheel, and style accents in the cabin that make your car look ready for the red carpet.
The 2022 Volkswagen Jetta is a car that experts and local drivers agree is fun to drive and a future-oriented vehicle that lines itself up seamlessly with your smartphone without a tangle of cords messing up your focus up front. If you want a concrete example of how this car outshines the rest, ask one of our vehicle experts about the LED tail-lights. These stars of the show powerfully shine brightly to illuminate what's around you and provide safety regardless of the level of darkness.
No matter where you take this sturdy sedan model, it's sure to provide a solid foundation on which to build trips full of memories you'll treasure for a lifetime. Take the frenzied worry out of being on the go and trust your move-making to a car that comes from a history of crafting high-quality cars for people to enjoy. These cars can drive your future forward with gusto, and that feeling of excited acceleration is just up the road here in Jacksonville, FL.
Volkswagen Jetta for Sale & More
Our lot is full of Volkswagen vehicles that have what your family needs, regardless of the style or size of car you're looking for. We have amazing sedans like the Volkswagen Jetta for sale and also several SUV models that take on the responsibility of a larger car with ease.
One such hefty hauler is the new VW Atlas for sale, an otherworldly massive mover that extends its arms to all. Pile into this bruising behemoth and never look back at a smaller car again. If your crew is growing in size and you need a car full of substance to fit everyone inside, this car will take on that task with glee.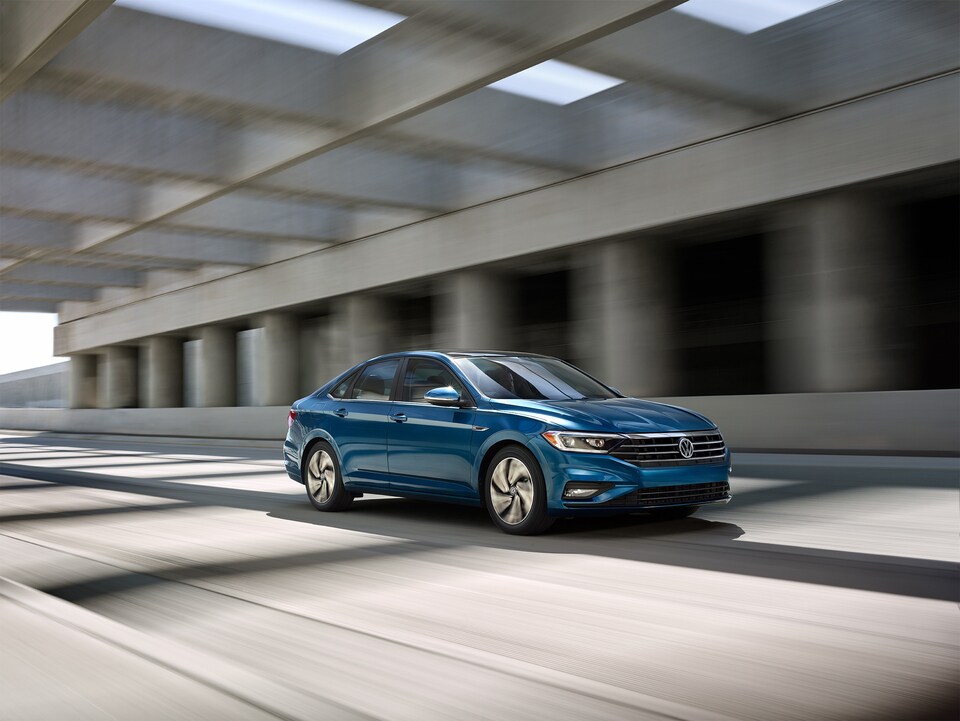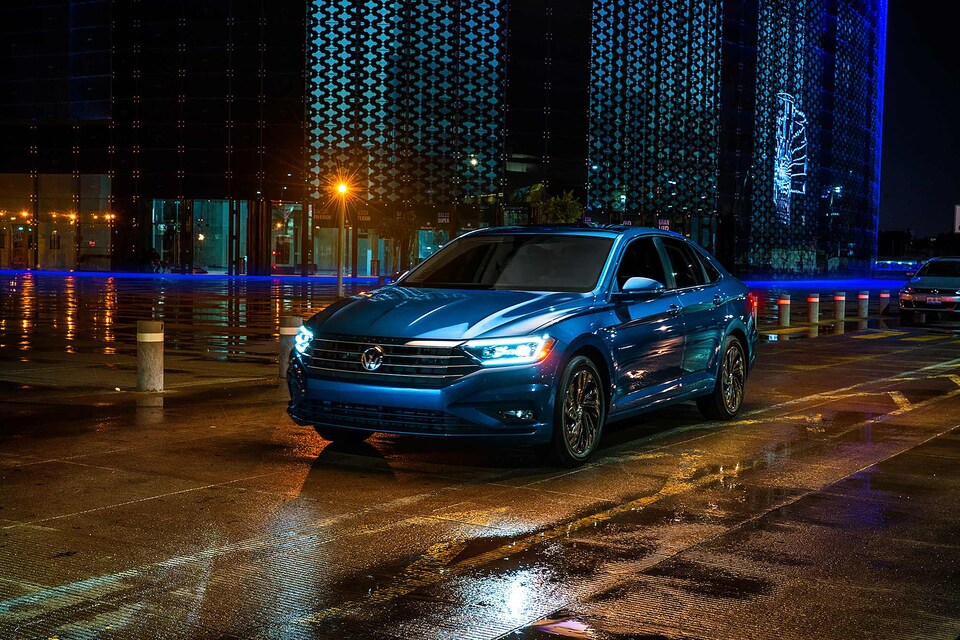 Another stylish SUV that has plenty of substance is the VW Tiguan R-Line, an attention-grabbing, gargantuan giant with a taste for style. We have numerous models available for you to drive now in Jacksonville, FL.
You can get started on a new car right now from the seat of your couch by reading our electric SUV comparison as well. Browse our inventory right from your smartphone and compare Tesla Model Y and VW ID.4 models before you ever leave the house.
Frequently Asked Questions
What kind of gas does a Volkswagen Jetta take?
A VW Jetta can be used with regular unleaded 87 octane gasoline without issues. However, while the high-performance VW Jetta GLI can be given regular gasoline, it is recommended that you use premium unleaded 91 octane gasoline to achieve the highest power output. Check your VW vehicle's owner's manual for specific details on the required fuel type.
How many miles can a Volkswagen Jetta last?
Any vehicle's mileage life span — not just that of a VW Jetta — will depend greatly on many factors. For example, the level of maintenance and care, your driving style, the driving conditions you frequently face, climate conditions, and other real-world details all make a difference.
However, the VW Jetta is a durable sedan that can go the distance. When properly cared for and driven smoothly, it can last for around 200,000 miles on average.
How many gallons does a Volkswagen Jetta hold?
The Volkswagen Jetta fuel tank capacity has varied over the years. 2022, 2021, 2020, and 2019 VW Jetta sedans can all hold 13.2 gallons of gasoline. With the 2022 VW Jetta delivering up to an EPA-estimated 31/41 MPG (city/highway)1, this large gas tank lets you go long distances without the need for frequent fuel stops.
The 2018 and 2017 VW Jetta can hold 14.5-gallons of gasoline but deliver slightly lower MPGs.
Discover Other New VW Vehicles For Sale in Jacksonville, FL:
---
1EPA estimates only. Your results will vary.