Volkswagen Lease Deals Near Jacksonville, FL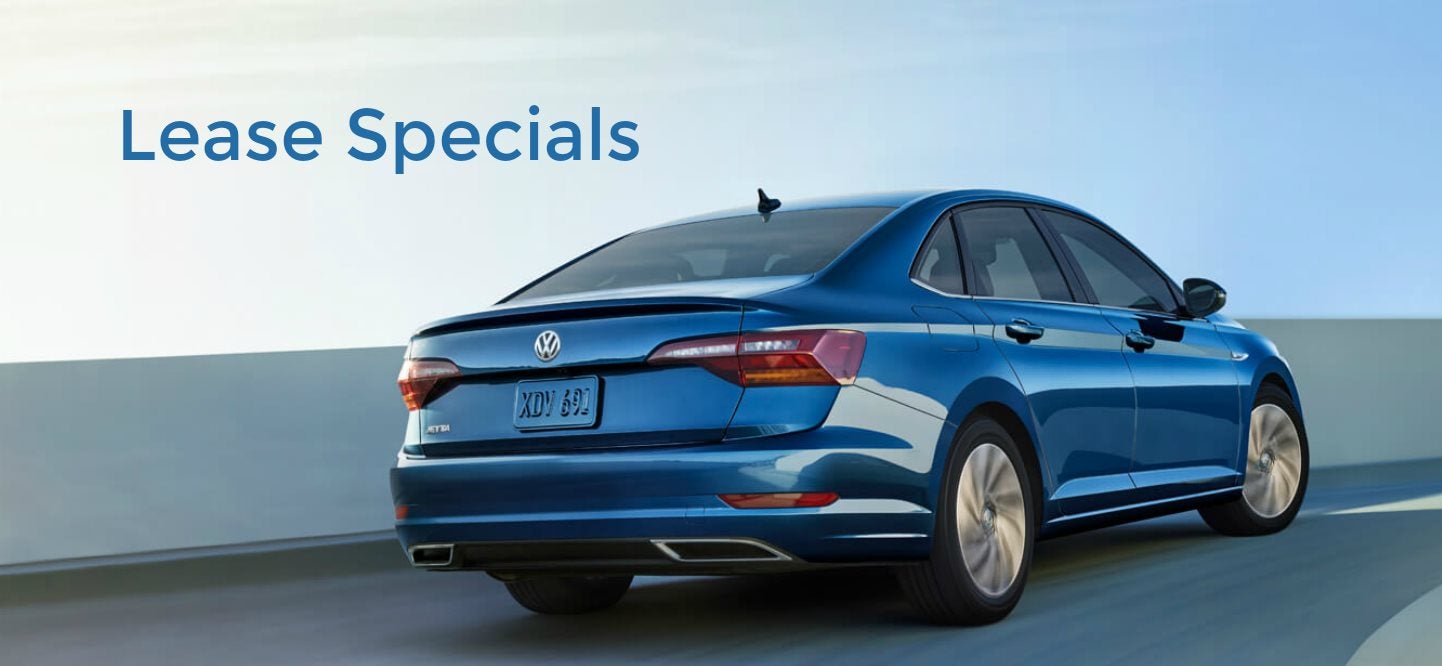 Have you been searching online for a VW lease in Jacksonville?
Well, you've certainly come to the right place. O'Steen Volkswagen has a lot of 2021 models that have been turning heads, like the new Volkswagen Passat, Tiguan and Atlas. If you've been considering a new or used VW, you're not alone. Moreover, since buying a vehicle is a big decision, it is always wise to take look at all your financing options. Similar to renting or buying a house, leasing or purchasing a Volkswagen has its advantages and disadvantages. Unlike the house analogy, if you fall in love with your new VW, most lease agreements include an end-of-term purchase option.
You may have seen a VW ad on TV, or as a pop-up online, with a low monthly payment that sounded incredibly affordable. Then you read the fine print and found out, it was a lease. If you were disappointed, our finance team is dedicated to getting you a loan with the monthly payment you choose to go along with your dream Volkswagen SUV or car. On the other hand, if the idea of just borrowing a car that perfectly matches your driving needs and not having to worry about what to do with it in the end, sounds like a better investment to you we would be happy to go over all your lease options and answer any questions.
But, isn't it better to own a car?
Comparing a VW lease to a purchase agreement is a subject of great debate. So-called online financial bloggers like to condemn the whole idea suggesting that auto leases are some kind of con to coerce consumers into paying more money for the same vehicle; but nothing is further from the truth. Car leases are simply a financing option that is a better fit for some drivers. At O'Steen VW Jacksonville, our sales professionals are always eager to work closely with each customer to determine the best options for meeting his or her unique needs. A Volkswagen lease is all about luxury and convenience.
Except for an occasional new body style, for decades about the only thing that changed on a vehicle from one year to the next were options for interior and exterior color schemes. In today's highly technological market, many benefits change within a given year, such as the latest entertainment, performance and safety features. Since the average lease term is about half that of a car loan, a lessee can typically enjoy new entertainment features and technological innovations much sooner than the average owner can. However, there are still many times when buying a VW actually makes more sense.
What to Consider When Buying or Leasing a Volkswagen
If you buy a new car and pay for it outright then drive it for 10 years, you would likely save the most money on paper. But, that may or may not fit your requirement for transportation or lifestyle. The most obvious difference with a lease is that you get to drive a new car every few years and don't have the hassle of selling it later on. Simply hand the keys over to the dealership and select your new ride. When you take out an auto loan, each payment you make builds equity against depreciation; and once you pay off the loan, the vehicle is yours. You can continue to drive it, sell it, trade it or use it as a pass-me-down.
With an O'Steen VW lease, you are paying for the vehicle depreciation during the term of the agreement rather than paying off the entire value of the vehicle, so leasing a car can have a lower monthly out-of-pocket. Depending on your credit score and the VW lease selected, your monthly payments should be lower. There are other financial considerations as well. Customers who lease a Volkswagen totally avoid dealing with expensive repairs as the vehicle ages. In addition, it is always much easier to upgrade to a new model with the latest bells and whistles when you lease a Volkswagen SUV or car.
Although it depends on the present day market, most vehicles depreciate over time. If you choose to walk away at the end of a lease, you are not responsible for the depreciated value other than charges for excess wear and tear or excess mileage. Both of which can be covered by insurance purchased the day you signed the lease. Even though you don't own the vehicle, you have a buy-out option at the end of the contract. Enjoy the latest engineering, retro styling and vehicle performance without the hassles of ownership. Moreover, it is much easier to upgrade to new vehicle when you lease a VW.
Benefits of Leasing a VW
For many drivers, choosing to lease a VW instead of financing the vehicle makes good sense. If you use the car for business, a portion of the costs can be claimed as an expense and you are always driving a vehicle that's in tip-top condition. In addition, you can pocket the savings as your overall down payment and monthly payments are lower than a traditional automobile loan. Plus, once you schedule a test drive and take the new VW Passat or Volkswagen Atlas SUV for a spin, our leasing department will have you behind the wheel of your new ride in no time. Stop by today to learn why many Jacksonville drivers choose to lease a new VW.
The upside of leasing a Volkswagen is all about luxury and convenience with benefits that include:
Luxury of driving a brand new car
Convenience of zero worry about major repairs
Luxury of less monthly out-of-pocket
Convenience of defined time period
Luxury of deductions for business owners
Convenience of upgrading your ride
The cheapest way to roll is always going to be to buy a used vehicle and drive it for as long as you can. But, if you are a "I have to have it" person, there are numerous pros to leasing your next automobile.
When you lease a Volkswagen from O'Steen VW of Jacksonville, there are zero hassles at the end of the term. You know the exact costs. If you finance your vehicle to purchase it, the responsibility is yours to figure out what to do with the vehicle once your loan is paid in full. With our easy-in and easy-out leasing options, you can have a lease on a shiny new vehicle at the end of your existing lease term, or you can choose the option to purchase the vehicle for a fixed price at the end of the agreement. If you are the type person who just wants to drive it and not worry about ownership, then investing your money in something that earns a better return is a positive for your leasing option.
Downside to Leasing a VW
The most obvious downside to leasing a new VW for some drivers is one of the benefits for others. You don't really own anything when you choose to lease an automobile. Regardless of vehicle depreciation and the risk of expensive repairs over time, some people prefer to stick with the monthly payments long enough that they have something of value to sell in the end. In addition, those drivers who put a lot of miles on a vehicle each month are charged for above-average mileage and most leases cap between 12K to 15K miles per year. Depending on your lease agreement, you would probably have to pay extra for each mile.
It is also important to ask yourself, "how hard are you on a car?" The luxury and convenience of a VW lease can quickly be negated due to excess wear and tear. If your vehicles are prone to scratches, dents and dings, or if your vehicle is at high risk of damage from kids, parking lots or other hazards, a lease is probably not for you. You will also need to have above-average credit score to qualify for most new car lease agreements. Additionally, it is important for you to understand the "term" of an auto lease. You will pay a lot if you try to get out of the lease before the term is up. For example, a penalty can be several additional months of payments.
In the end, your decision will come down to your lifestyle and particular driving needs. The leasing department at O'Steen VW Jacksonville is ready to help you better understand how leases are priced and what makes sense for you. If you are relatively debt-free and like the idea of a new car with minimal maintenance and commitment, leasing a new Volkswagen may be your best option. Since buying a new car every couple of years usually results in a negative financial recovery, leasing can be the way to go for someone who wants to minimize the financial fallout while driving the latest model.
Are you ready to get behind the wheel of a Volkswagen? Stop by O'Steen Volkswagen in Jacksonville and test drive your new VW.
Volkswagen Model Research In Jacksonville, FL
We're sorry, we do not currently have any specials published. Please check back soon or contact us for more information.