The tires on your new Volkswagen lease are what connect your vehicle to the road and are responsible for how your vehicle handles, accelerates, and stops, as well as your automotive safety.
Why Buy Tires from Our Volkswagen Dealership?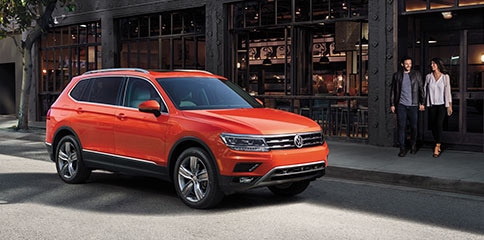 They're the right fit for your VW model.
That's right-when you purchase tires from our Tire Store, we'll help make sure they're the best match for your model's performance and handling specs.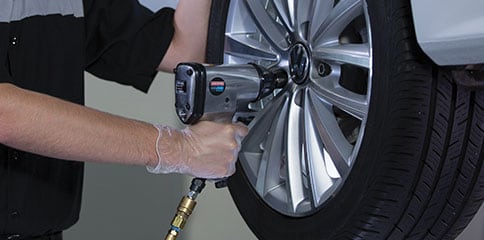 They're professionally installed by VW Certified Technicians.
With us, you get more than a wide selection of name-brand tires-you get the skill, knowledge, and experience of our tire experts, who are VW Certified Techs.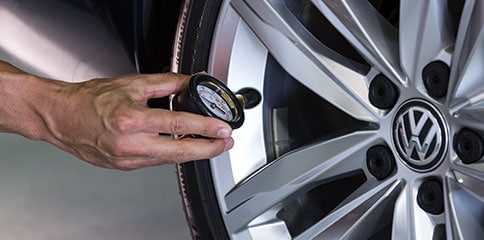 They're covered by our 30-Day Price Match Guarantee.1
We're so confident about the price of our tires, we offer you a 30-Day Price Match Guarantee.2 Find a lower price within 30 days, and we'll refund the difference.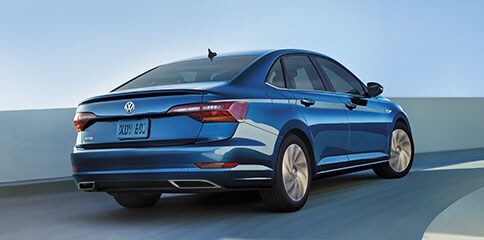 They're eligible for 24-Month Road Hazard Coverage.2
Eligible tires at participating dealerships include the added protection of 24-Month Road Hazard Coverage, which gives you:
100% coverage the first year3
50% coverage the second year3
Tire care and maintenance should not go overlooked. If your vehicle's tires show signs of wear and need to be replaced, contact our auto parts store and tire center for new VW tires for sale.
We offer a wide selection of new tires in various makes, sizes, and styles. If you need new touring tires for your VW Jetta lease or new off-road tires for your VW Atlas SUV, swing by our VW parts department and browse our selection.
Many of our customers are unsure how to choose the best tires for their vehicles. If you're in the same situation, there's no need to worry. The associates in our tire center are here to help you choose the tires that are right for your car and deliver the performance you need.
VW Tire Alignment
After you shop VW tires from our online tire store, it's important to have a VW tire alignment performed on your vehicle. VW tire alignment has many benefits and will help you get the most amount of miles out of your tires, which will lower the new tire cost.
A tire is a three-dimensional disc that exists in three planes of motion. To ensure the longevity and performance of your new VW tires for sale, it's essential that your car's tires are aligned in all three axes.
When a tire is out of alignment, even by a small amount, it will cause the tire to wear unevenly. Not only will this mean your tires need to be replaced sooner than they should, but it will also lead to a lack of performance and eventual bald spots that are serious safety hazards.
Once you install a new set of VW tires for sale on your car, don't put your safety at risk. Ensure the performance and longevity of your tires with laser wheel alignment in our tires shop.
VW Tire Coupons
In addition to our wide selection of new VW tires for sale, we also offer monthly service specials on auto repair and discounts on genuine auto parts. We know how important regular tire rotations and air pressure checks are to your vehicle's performance and your overall automotive safety. We try to make it easy for you to stay on top of your car's maintenance schedule by offering tire alignment specials and new tire promotions.
If you need help choosing from our selection of new touring tires, summer tires, performance tires, and off-road tires for sale, please don't hesitate to ask for our assistance. We staff a team of knowledgeable professionals who know how to determine the correct size tire for your vehicle.
Tire Service and Installation
After you pick out a new set of VW tires for sale from our tire shop and auto parts store, the trained specialists in our VW service department will be here to install your new tires and perform your car's next tire service in Jacksonville, FL.