Order Your VW EV Today
You'll love the options in our Volkswagen electric lineup if you desire to take the leap and finance a car that uses the future of alternative fuel sources. We have several electric and hybrid vehicles available for you to take home, with more on the way from the Volkswagen design team.
The Volkswagen Electric Vehicle Plan Is Geared for the Future
Have you driven one of our Volkswagen electric cars? If you have, then you probably love the fact that alternative fuel sources are available throughout the entire VW electric vehicle lineup. Elite safety features also come standard, especially in our impressive VW ID.4, which is already taking VW fans on the eco-friendly road trips of their dreams.
In addition to the eye-catching Volkswagen ID.4 SUV, more EV options are expected to debut in the Volkswagen lineup as we continue to move through this decade. Project Trinity is the name of the new Volkswagen initiative dedicated to bringing EV technology to several models across the VW portfolio. We're already seeing concept cars from this project that feature a convertible and hint at a future filled with high-paced, electric Volkswagen cars.
You can utilize the Volkswagen electric vehicle setup right now through the VW ID.4. Our set of Volkswagen electric SUV models give you a long range to work with, quickly add miles thanks to a battery with rapid charging, and offer the comfort and character you need in your next vehicle. Versatility is easy to come by, and you'll find several storage spaces available throughout the cabin.
Get a window into what's to come when you drive the Volkswagen ID.4 for sale, an EV model that local families and automotive experts agree is top-tier talent.
Explore the Future of Electric Volkswagen Cars
The VW Golf and VW Beetle are two of this company's legendary designs. The future points toward a refreshing redesign of these iconic silhouettes. While there are no plans currently on the table for an electric Volkswagen Golf or an electric Volkswagen Beetle, these designs may still come to life as the entire industry shifts toward fossil-fuel alternatives.
We're excited about the possibility of the Volkswagen electric lineup expanding and how the brilliance of the VW ID.4 will likely be followed by cars that exceed expectations. Volkswagen project engineers have already begun experimenting with these designs as they see how EV technology applies to big and small Volkswagen models throughout their long history.
If you'd like to know how one of the Volkswagen EV models stacks up against an industry rival, read our VW ID.4 comparison and see the strength, speed, and savvy inside of the Volkswagen model for yourself.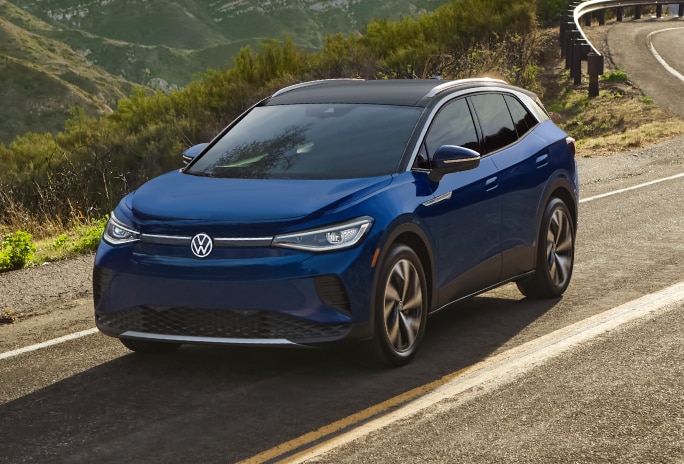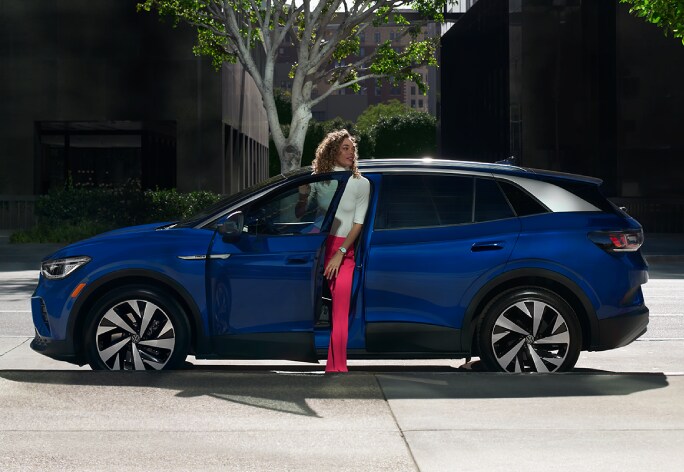 We Look Forward to a Future Filled With Volkswagen Electric Cars
We're proud to be a leader when it comes to electric cars, hybrid cars, and providing alternative fuel sources. Our Volkswagen electric vehicles give drivers excellent opportunities to drive cars that run on pure electricity. They allow you to complete your errands without having to rely on gas.
Looking for an electric Volkswagen van? Keep your eyes peeled and get in contact with our Volkswagen dealership today. Our team of elite vehicle professionals can tell you about our current lineup of Volkswagen electric cars and which concept designs are likely to join them soon.
We're ready to welcome you to our Volkswagen dealer in Jacksonville and show you the evolution of our lineup. Power, comfort, and technology within an electric frame are closer than you think. Trust our team to help you explore our Volkswagen electric lineup today so you can head off on countless, sustainable adventures.
---